News and Events
Welcome Constitution Staff, Students, and Families!
Please CLICK HERE for our letter to parents outlining information for this challenging times.
Please note that meals and other resources are available at locations throughout the city, CLICK HERE for info
For more district information on Remote Learning, please click here
---
Important information:
NEW SCHEDULE FOR ONLINE LEARNING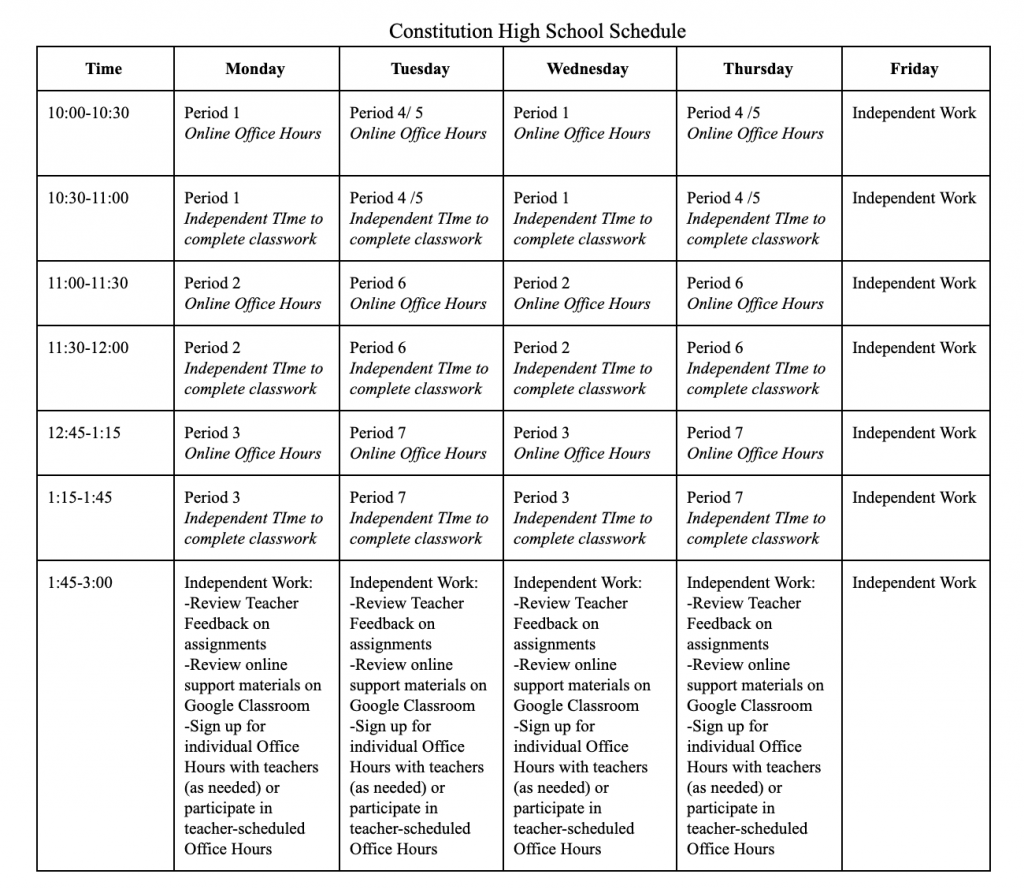 April/May 2020 Important Dates
MONDAY APRIL 20th New online schedule in effect. Attendance will be checked and review materials will be presented
Monday May 4th: New material will be presented. Attendance and grading requirements will be increased.
Students are responsible for doing the following during each period:
When provided, log on to the online platform invitation provided by each teacher.
Engage with the teacher and fellow classmates.
Complete assignments, ask clarifying questions, and review content.
Upload any completed assignments to Google classroom or through your teacher's email.
Take part in a virtual learning session about college or mindfulness offered by Counselor Miller.
Complete Naviance assignments for college and career readiness.
Enjoy a walk outside or take part in a yoga session remotely by Teacher Moore.
---