Welcome to Constitution High!
We look forward to seeing you in person or virtual zoom for first report card conferences of 2021-2022. We are available from 11:54-2:54 on Tuesday Nov 23 and Wednesday Nov 24.
PLEASE CLICK HERE FOR signups and zoom links for all teachers.
---
Welcome to our incoming Class of 2025! For more information join the GC using  the  Class of 2025 Website
---
Constitution High School Information and Contacts Links
Please CLICK HERE for PDF with links to most requested school resources.
Please CLICK HERE for our Counselors' Corner
Please CLICK HERE to update your contact information (address, phone or email)
Please CLICK HERE for Student Code of Conduct.
Please CLICK HERE for Staff Email addresses
---
Our Mission and Vision
Constitution High School is a unique, small, college preparatory, city-wide admission school located in the heart of Philadelphia's Historic District. It is the only Law, Democracy, and History themed high school in the School District of Philadelphia.
Constitution High School benefits from a unique partnership with the National Constitution Center and Ballard Spahr LLP, one of the nation's largest and most diverse law firms. These organizations assist our students through research seminars, job shadowing, mentoring, internships, scholarships and other supports.
Our school is dedicated to empowering students through active citizenship, starting with a robust student government who help determine school norms and help students learn about representational democracy.
We offer several AP and dual-enrollment courses, and each year students can engage in historical research, writing, and design through the National History Day project. We also offer a range of athletic and extracurricular opportunities.
Through our unique approach, we hope to develop the next generation of engaged citizens and leaders in government, public policy, and law.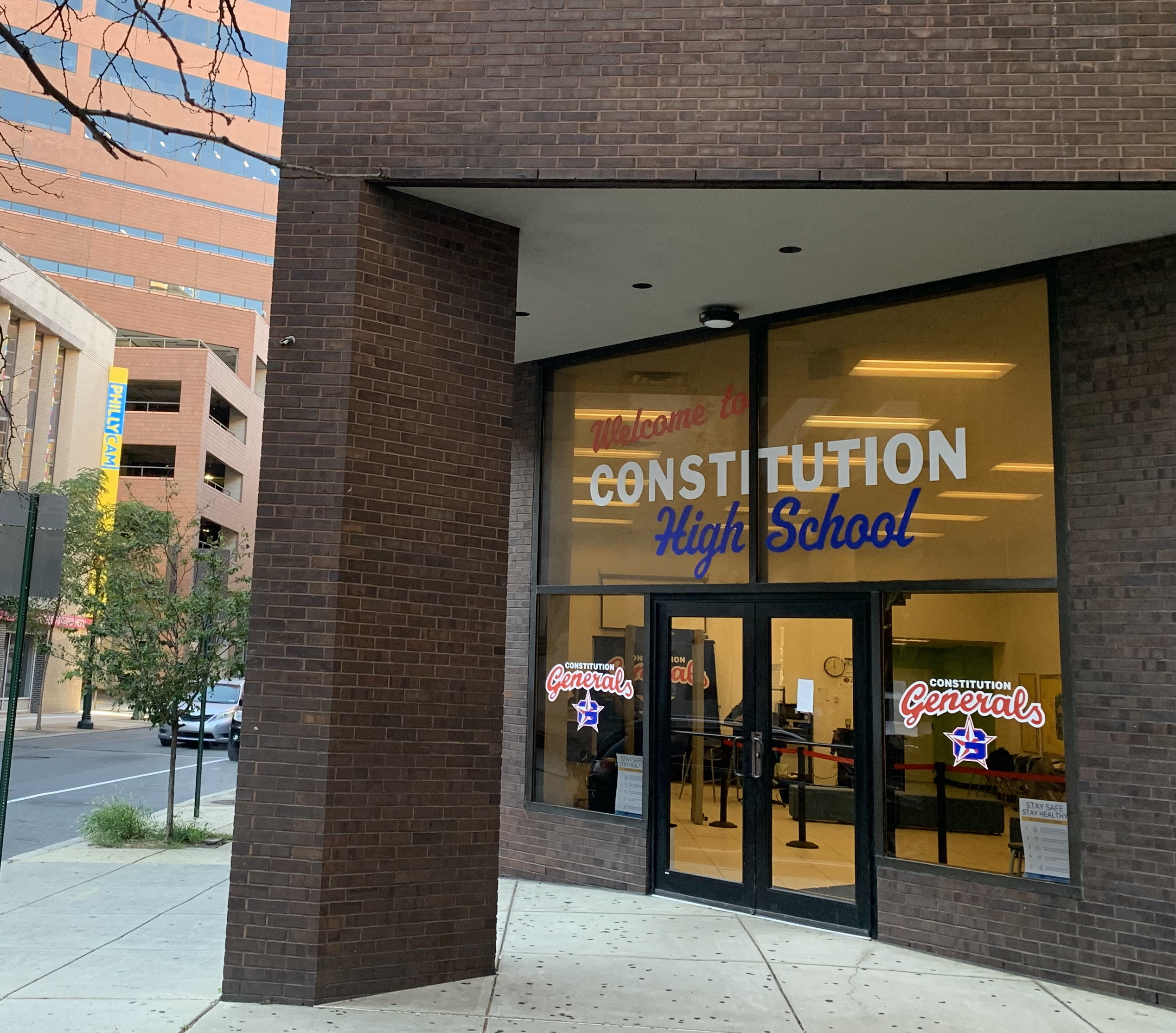 Student, parent, and community feedback on what to add to our school website welcome at bdunn2@philasd.org